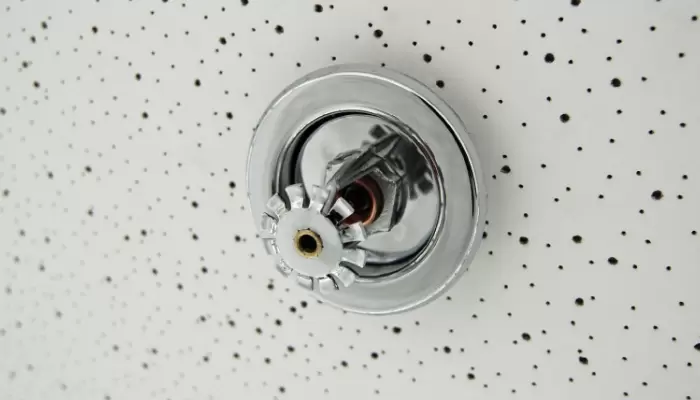 Fire Sprinklers Prevent Tragedy: A Lesson from Silver Spring
In a heartbreaking incident in February 2023 in Silver Spring, Maryland, a devastating fire engulfed a high-rise building, leaving hundreds of people homeless and claiming one life. The tragedy, however, could have been averted. Maryland State Fire Marshal Brian Geraci lamented, "You know, one sprinkler head would've put that fire out, and we would not have had anybody killed, and we would not have had anybody injured."
The fire broke out on the seventh floor of Arrive Silver Spring, a building constructed before the mandatory installation of fire sprinkler systems in residential units and hallways. While there were sprinklers in the stairwells, they were absent where it mattered most.
Make Fire Safety Your Top Priority
It's a stark reminder of the importance of fire safety measures, and it raises critical questions about the existing regulations and timelines for implementing such life-saving systems. All high-rises in Montgomery County are now required to have sprinkler systems installed, but the challenge lies in the lack of urgency among building owners. As Geraci pointed out, "The code allows them up until 2033 to get their buildings sprinklered."
This incident serves as a painful lesson that should push us to take action promptly. The hope is that more will be done to expedite the installation of fire sprinklers in all high-rises to prevent such tragedies in the future.
The New England Community Rallies In Support of Fire Victims
In the aftermath of the fire, the community rallied together to support the displaced residents. An event was organized at a nearby recreation center, offering assistance to those affected. The Red Cross played a crucial role by providing food, water, toiletries, and supplies. Financial aid was also available for those in need.
Gianna Gronowski and Em Espey, who experienced the terrifying ordeal, recounted their escape from the smoke-filled building. They were eventually rescued by firefighters but were left uncertain about the extent of damage to their home. Despite the challenges they faced, they expressed gratitude for the community's support and the resources available to them.
"I know that there are so many people that are hurting really bad right now and hitting rock bottom, so I know these resources – they mean a lot to us – but they mean a lot more to so many people," Em Espey acknowledged.
Act Now to Safeguard Life and Property With Fire Protection Team
At Fire Protection Team, we are committed to raising awareness about fire safety and providing solutions to prevent such devastating incidents. Our services, including fire sprinklers and inspection services, are designed to protect property and residents in New England.
It's crucial that we all take the lessons from Silver Spring to heart and prioritize fire safety in our communities. Don't wait until it's too late – protect your apartment or commercial building with fire sprinklers and ensure the safety of your investment and human life.
Give us a call at 203.250.1115 to learn more or contact us online to get a quote.