XTRALIS Early Warning Life Safety Solutions
VESDA by Xtralis very early warning aspirating smoke detection solutions with continuous air sampling provide the earliest possible warning of an impending fire hazard. VESDA aspirating smoke detectors buy the critical time needed to investigate an alarm and initiate an appropriate response to prevent injury, property damage or business disruption. VESDA detectors have multi-level warnings and a wide range of sensitivity that does not degrade or change over time, so even extremely small levels of smoke can be detected before a fire has time to escalate.

Which VESDA Model is right for you?
VESDA early warning detectors are available in a variety of models to accommodate a broad range of environments and applications. From small to very large, open spaces and from the cleanest to the dirtiest environments, VESDA multi-level detection provides reliable, high-sensitivity, very early warning smoke detection.
VESDA E
With up to 40% greater coverage in high airflow environments, the VESDA-E range of aspirating smoke detectors represent considerable CAPEX savings. Easier servicing and field-replaceable architecture further reduce system OPEX. And of course, VESDA-E is completely compatible with existing VESDA systems.

VESDA-E VEA
As a multi-channel addressable system, the VESDA VEA detector is able to divide a protected space into sampling locations, enabling the localization of potential sources of fire for faster incident response. The detectors are suitable for protection of areas where pinpoint location of fire events is essential, thus providing ideal fire detection solutions for healthcare, offices, education, retail, prisons and electrical cabinets.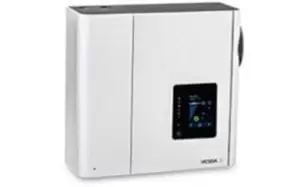 VESDA ECO: Extending VESDA ASD for Gas Detection and Environmental Monitoring
VESDA ECO by Xtralis uses an existing VESDA pipe network to actively monitor for gas leaks and continuously ensure air quality. VESDA ECO reliably detects unseen hazards by conditioning or filtering the air to remove moisture, dirt and other particulates.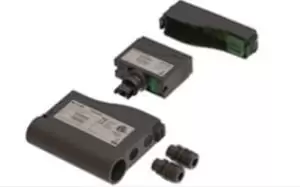 OSID Open-Area Smoke Detection
OSID by Xtralis is a new technology designed specifically for open air environments such as Large, open spaces – airports, train stations, stadiums and shopping malls, enabling early detection and response to save lives and prevent service disruptions. OSID uses a sophisticated algorithm to map and compare the strength of infrared (IR) and ultraviolet (UV) light signals from detectors configured in the space. OSID also reduces the costs of installation and maintenance as the Emitter batteries have more than a five-year life.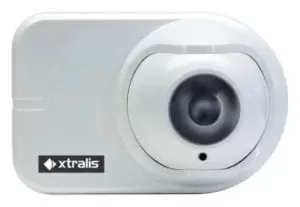 VESDA Product Lineup
VESDA product page and VESDA product brochure

VESDA VLF (LaserFOCUS) Ideal for small, business-critical spaces.
VESDA VLC (LaserCOMPACT) For single and small environments where space is at a premium.
VESDA VLC (LaserCOMPACT) For marine environments.
VESDA VLP (LaserPLUS) Flagship of the VESDA product line.
VESDA VLS (LaserSCANNER) Features individual pipe identification.
VESDA VFT-15 High-sensitivity ASD able to pinpoint the source of incipient smoke.
Industrial VESDA VLI For the protection of industrial applications of up to 20,000 sq. ft.
Fire Protection is Important to Your Business.
Finding the solutions to your fire protection needs is something we have been doing for decades. Contact Fire Protection Team online or by phone at 203.250.1115 for a System Sales and Design Consultant to perform a needs analysis at your facility.