Fast, Reliable Detection for Challenging, High-Risk Environments
Ultra-fast detection of hydrocarbon and hydrogen fires are possible with Fike optical flame detectors. Their resistance to weather conditions and false alarms, and the ability to detect smoke and oil mist with Fike Video Analytics, make UV/IR optical detection ideal for high-risk environments.
Optical flame detectors identify fires and explosions in as few as 5 milliseconds and offer high visibility of up to 100 ft.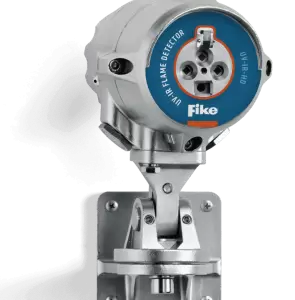 Various models of high-speed flame detectors include:
FLS-IR3: Detects hydrocarbon fuel and gas fires at long distances. With its triple spectrum design, it provides the highest immunity to false alarms.
FLS-IR3-H2: Detects invisible hydrogen (H2) gas fires at long distances. Its triple spectrum protects against false alarms.
FLS-UV-IR: A UV and IR detector that detects hydrocarbon-based fuel and gas fires, hydroxyl and hydrogen fires, as well as metal and inorganic fires. The UV sensor has a special logic circuit that prevents false alarms from solar radiation.
HD Camera Options
Each detector may be equipped with an additional HD camera, which provides:
Clear imaging of fire and people at 100 ft distance.
Video recording of one minute pre-event and up to three minutes post-event.
Live video feed for safety personnel to view before entering a hazardous area (when connected to DVR/NVR).
Video Analytics Integration
Wouldn't it be helpful if your UV/IR detectors could identify the traces of a fire before ignition occurs? Now they can with Fike Video Analytics.
Fike Video Analytics is the only fire detection software that can immediately identify not only flames but also smoke and oil mist before a significant fire occurs.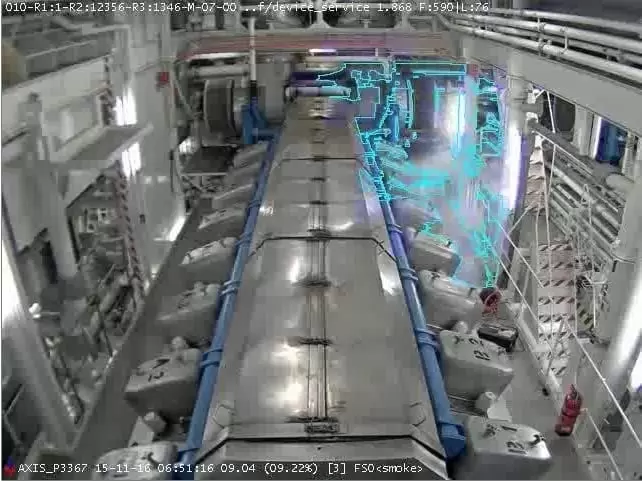 These capabilities are particularly helpful in power generation applications where oil mist is common and has the ability to reach hot surfaces, or in waste management facilities where the incipient stages of a fire are obstructed and may only be identified from a plume of smoke. Fike Video Analytics can quickly detect each of these hazards and signal an alarm to a fire panel or monitoring station.
The combination of UV/IR flame detection and Fike Video Analytics creates a powerful early-warning fire detection system capable of immediately identifying fires and traces of fires in the most difficult of environments.
Click the following to learn more about the capabilities of Fike Video Analytics.
Applications and Industries
This fast-acting technology is ideal for difficult-to-protect applications such as:
Production Areas
Tank Farms & Product Storage
Loading & Unloading Facilities
Hazard Waste Treatment & Storage
Processes With High Temperatures, Pressure & Flammable Fuels
Pump Rows
Manifolds
Hot Oil Systems
Rail Car Loading Racks
Hydrocarbon Filling & Storage Areas
Chemical Storage Tanks
Aircraft Hangars
Fire Protection Team Is Ready
Looking for UV/IR system services in the New England area? Connect with our team for professional service every time!